Sign up for a Free Trial
No credit card required
announcement
Link Authority Network has its
FREE MEMBERSHIP
open for limited time only!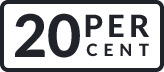 PROMOTE LA TO GENERATE 20% RECURRENT COMMISSION
commissions are paid weekly via paypal. There are no minimum caps, join LA affiliate program here
Have been using LA for more than a year, it's a solid network, worth every penny I have ever spent with them.